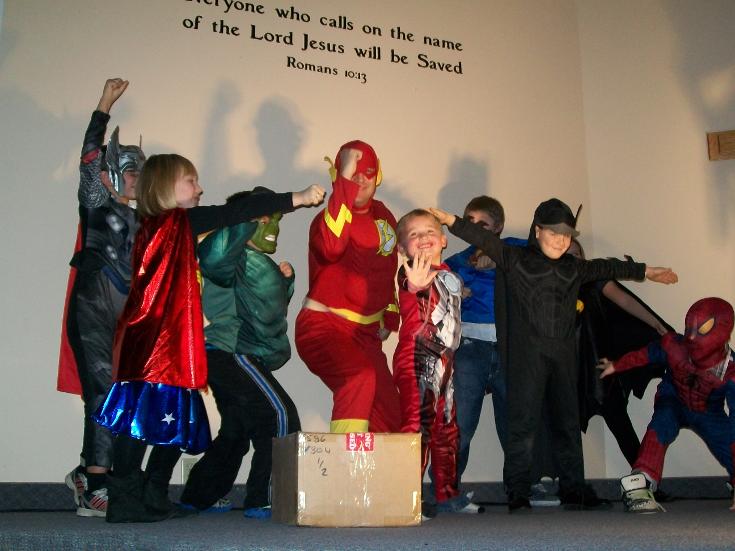 Our weekly Boys and Girls Club runs on Thursdays after school (3:30) until 5:00 with a healthy snack, games, crafts, worship and truths from the Bible.
Our BG club after school program had their Christmas Concert this past Christmas, it was such an amazing day. It was the biggest crowd the church has ever had, and best 3 plays the kids have ever done. Good Job kids.
The Oldest group told us "The reason we Celebrate Christmas" isn't because of the gifts or decorations, but because of the Lord Jesus who came to die for our sins.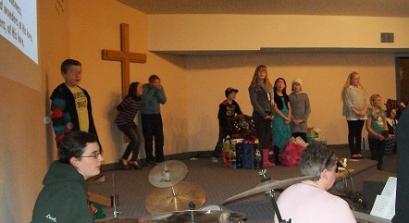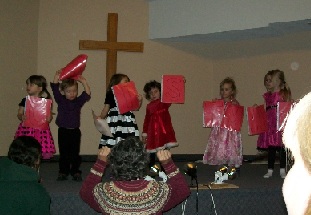 The littlest group taught us "The Reason We Celebrate" with a song that:
C - is for the Christ Child
H - is for Herald Angels in the night
R - for our Redeemer
I - for the great land of Israel
S - is for the Star the Wisemen followed
T - for the Wisemen who Traveled so far.
M - is the Manger where the Savor lay.
A - is for All our Lord stands for.
S - is the Shepherds who traveled so far.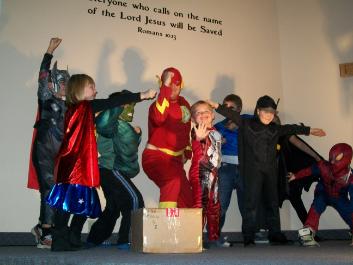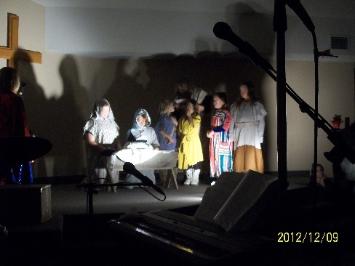 Our Middle group taught us that a new Superhero was coming that was not only going to save their local city, but the entire world from this villian S-I-N. This new Supperhero's powers come from the big G-O-D. As Mary told Batman, maybe He's just a baby now, but He will grow up and win the greatest battle of all Eternity. He will win against Death, the Grave and Sin.
Of course Pastor Bob just had to be one of the Kids. Can you tell which one he is?
We enjoy a couple times a year when we encourage the BG club families to participate within the service. This is a wonderful time to share the Love of God at a child's level and share with the parents God's word and truth.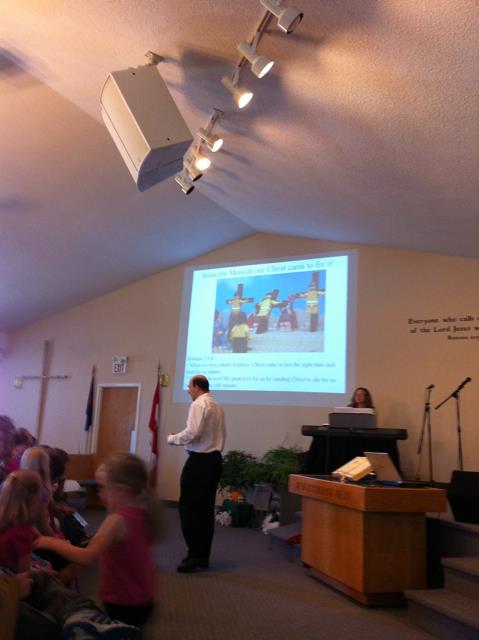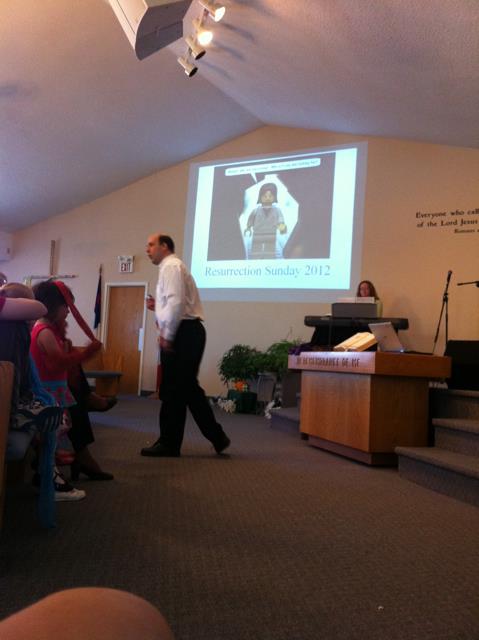 Each Sunday there is a childrens program for kids up to Grade 5.
Once a month Grade 6-8 are welcome to join a group called Grapple, working through life issues for tweens.
The VBS Program runs each year, the third week in August, Monday-Friday 8:55-12:00.