2023 VBS will be August 21-25,
See you then.
Every Summer in the 3rd week of August, we have an exiting time of Vacation Bible School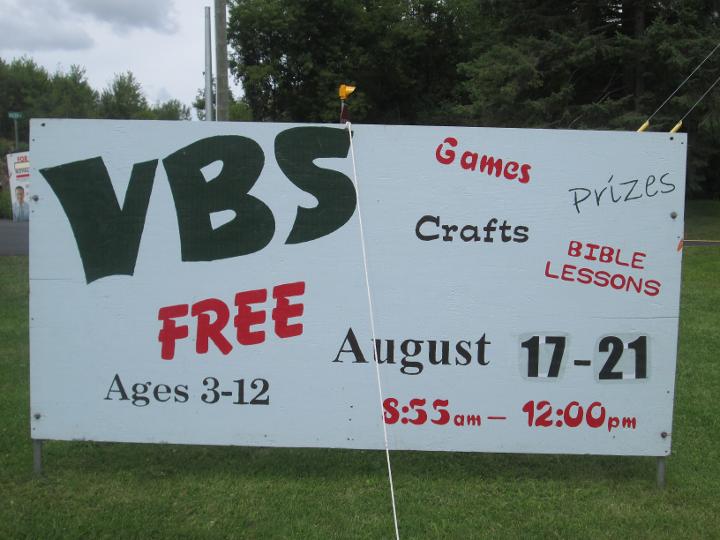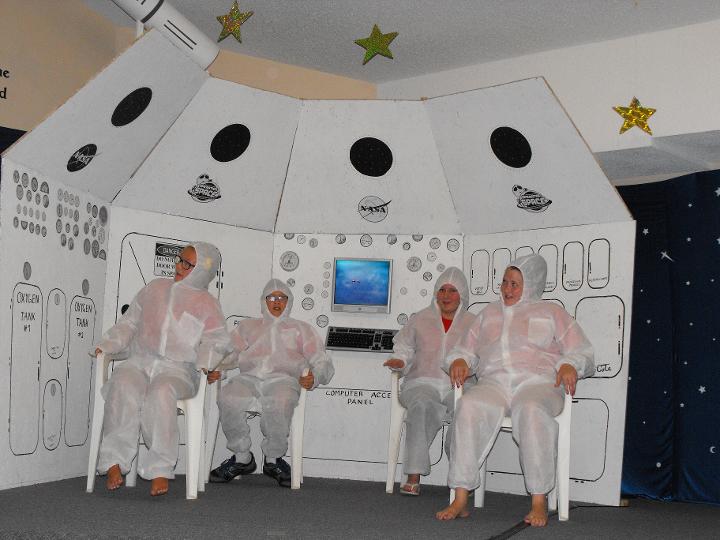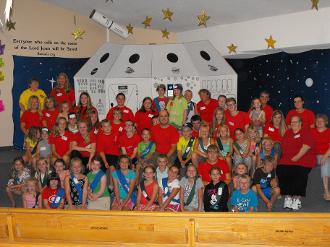 VBS "Operation Space" were we spent the week looking at the 7 days of Creation.
We learned about how God created everything in six 24 hour days, and rested on the seventh. Our skit blasted the youth leaders into space where they discovered all the amazing things that God created even outside of what we can see down here on earth.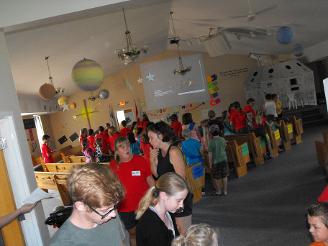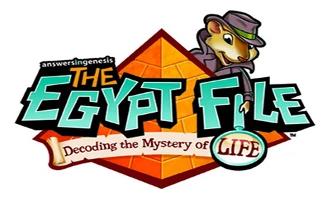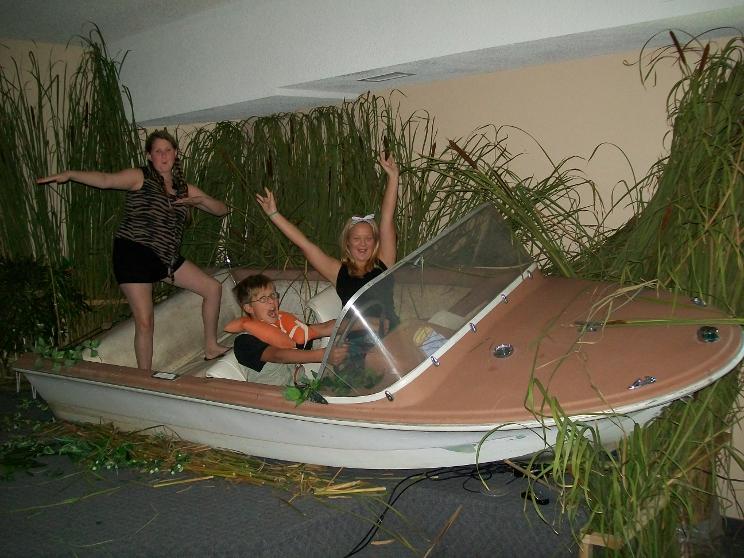 This year we not only went back in time when It came to looking at Creation, we went back to a previous VBS that we really enjoyed. Amazon Expedition.
God is so amazing and we were able to bring Jesus to the kids showing them the 7 C's of History
Amazon Expedition - The Seven C's of History
Creation—Destination Creation
Corruption—The Fall of All
Catastrophe—Water, Water Everywhere
Confusion—The Babel Rabble
Christ, Cross, Consummation—Sad Turns to Glad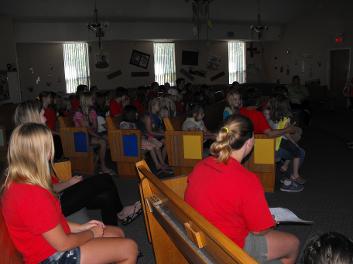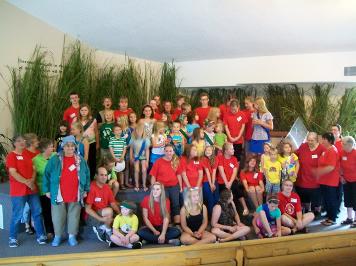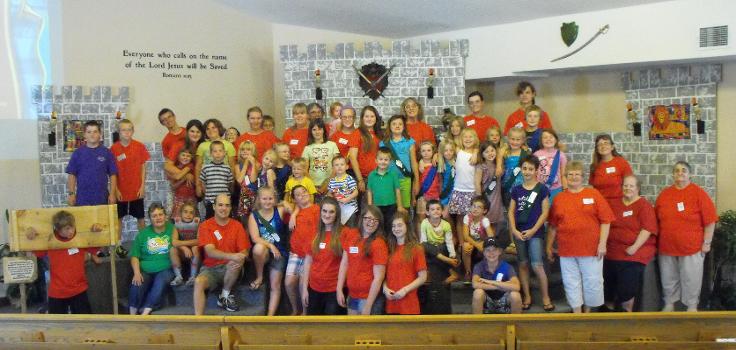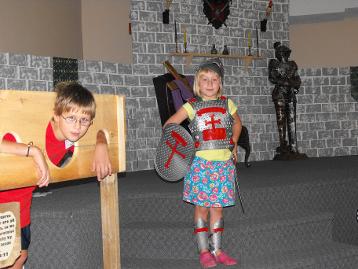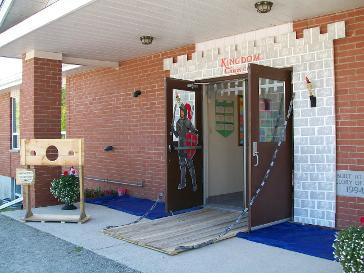 In 2008 we moved from the typical VBS taught by most churches, because we found they were not going very deep into God's word. We found Answers in Genesis in 2008 developed a VBS that took you much deeper into God's word. This ministry focuses on God's word, but attempts to drive it home in a very practical way into the children's hearts. They are heavy into focusing the Savior, Creator, King, and Lord who is unchanging.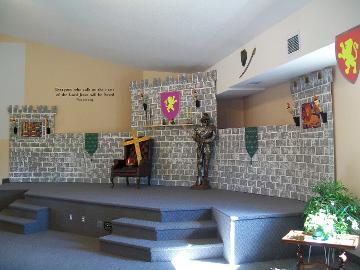 Incrediworld, A Thrill Ride Through God's Creation.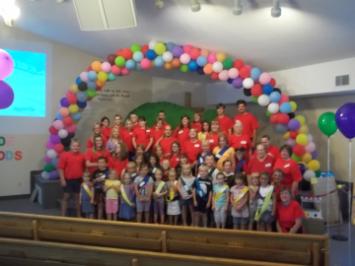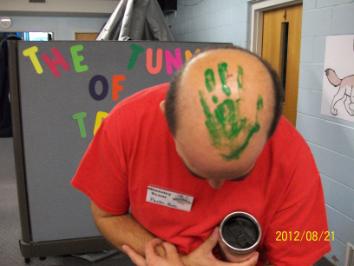 Andrea Thought it would be funny to get Pastor Bob with her painted Hand.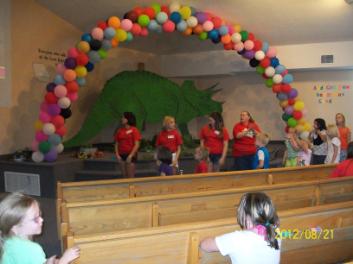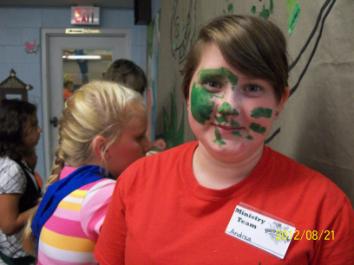 It sure was funny... till Pastor Bob got the last laugh. .
Gold Rush, digging into God's Word.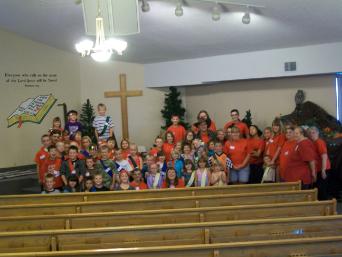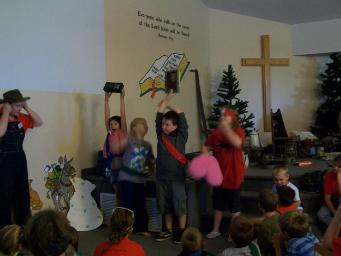 Egypt File, Digging up Christ Kingship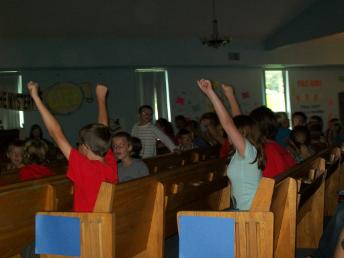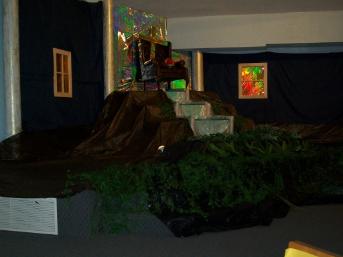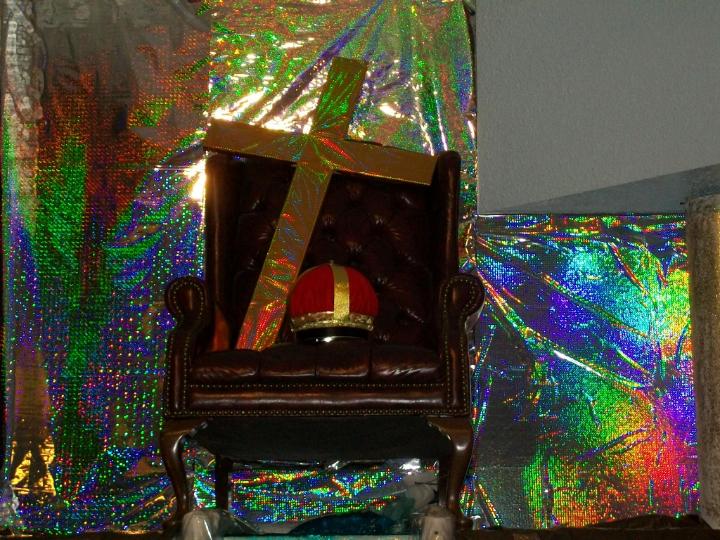 Amazon Expedition - The Seven C's of History
Creation—Destination Creation
Corruption—The Fall of All
Catastrophe—Water, Water Everywhere
Confusion—The Babel Rabble
Christ, Cross, Consummation—Sad Turns to Glad